Please click HERE to view our full calendar showing matches, events and functions.
----------------------------------------------------------------------------
Senior Players Annual Subscriptions - Now Overdue
As no doubt everyone is aware, subs for this season should now have been paid in full. However despite the efforts of many of the players to pay, there are still a number who have not paid. These are now overdue. Please can anyone who has not paid ensure that this is sorted immediately.
Not only do the club have the outlay of registration fees, it is unfair on fellow club members.
The subs due are - Adults £70, Unemployed and those in fulltime education £50
Thank you!
----------------------------------------------------------------------------
Match Reports & Teams For Saturday 20th May
A tough day for the 1st's and 2nd's but the 3rd's win at Ipplepen.
Starting at Harewood, we have a match report from Craig: -
After winning the toss and electing to field we started off well nipping out a couple of early wickets. Chudleigh then put a partnership together but the lads still bowled tight lines and were backed up well in the field. Although the ended up getting 20 more than I would have hoped 150 was more than achievable with our batting. Credit to Hakeem who bowled well in his spells and also Jacob and Alex who acquitted themselves well in their first games for the 1's this year. In the chase we started well and put 20 on the board without too much to write home about. Dave then had to take time out as he was suffering with cramp but the chase was still on. At 90-1 we were on top and looking ominous in our pursuit of victory. However what can only be described as a disappointing batting collapse we snatched defeat from the jaws of victory. I'm not one to dwell on results and the lads know we need to deliver for the full game not just 75% of it. We will learn from this and come back and it wouldn't surprise me at all if we get a good result away at Brixham next week. Thank you to all those who continue to help out behind the scenes it is appreciated and we hope to repay you with some good results in the coming weeks. See you all at nets Thursday!
The 2nd's suffered defeat at Exeter. Having won the toss we put Exeter in to bat and they made steady progress knocking off 205-8 in their shortened 44 overs. Steph took three wickets, Selly took two and there was one each for Tom Riches, Tom Shears and Drapes. Sadly in reply wickets fell frequently and the chase never really got going. Freddie made 23, Tom Riches 15 not out and Drapes 14.
The 3rd's lost the toss and were asked to bat. Quite a few players got starts but no one really went on. Jason top scored with 35, Charlie made 31, Sean 27 and Sam 25. We ended on 166 when the final wicket fell.
In reply the target was revised down to 137 from 37 overs after rain intervened. A decent all round bowling display ensure that Ipplepen didn't get close as they were bowled out for 83. Nith took 3 wickets, Connor and Jason took two each while Jake, Josiah and Sean took one each.
1st Team v Chudleigh Saturday 20th May
Home to Chudleigh with a 12.30pm start. Players to meet at Harewood 11.30am.
Craig Donohue (Capt)
Dave Ackford
Andy Walter
Alex Carr
Harry Kandampully
Chris Jelly
Hakeem Abdullah
Chris Bunney
Jacob Caunter
Justin Wubbelling
Jamie Bailey
Scorer - Nicky Dawe
Teas - Marlene Walter
2nd Team v Exeter II Saturday 20th May
Away to Exeter with a 1.30pm start. Players to meet at top car park at 10.30am.
Adam Sellick (Capt)
Chris Dawe
Amara Carr
Rod Walker
James Degg
Tom Shears
Steph Hutchins
Timmy George
Matt Draper
Freddie Eyston
Jesse Sandhu
Scorer - TBC by Selly
Umpire - Dave Loynes
3rd Team v Ipplepen Saturday 20th May
Away to Ipplepen with a 1.30pm start. Players to meet at top car park at 11.15am
Sean Mortimer (Capt)
Connor Leslie
Jake Campbell Beattie
Sam Partridge
Ollie Goulder
Tom Richards
Charlie O'Higgins
Olly Maynard
Josiah Caunter
Jack Sellick
Nithin G
Scorer - Everyone
Umpire - Jon Goulder
----------------------------------------------------------------------------
Sad News As Devon League Chairman Stuart Munday Dies
The club is sad to announce the passing of Stuart Munday, a Vice President of Plympton CC as well as chairman of the Devon Cricket League. His presence at the club will be sorely missed. Our sincere condolences go to his wife and family.
A link to the Devon Cricket website report is HERE
----------------------------------------------------------------------------
Kit Update - Chairman's Response
Our esteemed Chairman, Mr Keith Alexander, has written to clarify the situation regarding the kit and the unfortunate delay in receiving orders.
Keith's letter is HERE
----------------------------------------------------------------------------
Colts Newsletter - May 2017
John Agnew has published a new Colt's Newsletter for May 2017.
Newsletter is HERE
----------------------------------------------------------------------------
New Plympton Cricket Club Shirt Sponsors
The Club has secured two main Shirt Sponsors for the Whole Club on a two-year deal.
On the
front of Shirt Sponsors will be
MAG The Fitout Group
owned by Colts parents Paul & Toni Hamilton. On the back of Shirt Sponsors will be
Future First Financial Solutions Limited
owned by Colts parents John & Lisa Agnew.
We would like to express our gratitude to both families and their business for their support.
----------------------------------------------------------------------------
Grand Raffle 2017
The club have now launched a Grand Raffle which will be drawn on 4th November at the Club Dinner and Dance. It is open to all club members and will be essential to help raise funds for Plympton Cricket Club.
Tickets are available from behind the bar or via PayPal. If you are using PayPal please transfer money to pccgrandraffle@gmail.com, make sure it is a Friends and Family payment and that you leave a note with your name on it, your tickets will be available for you to collect from behind the bar.
You must be 16+ and associated with the club to play.
1st Prize minimum £100 cash
2nd Prize minimum £50 cash
Many other prizes to be announced!
----------------------------------------------------------------------------
Shower Floor Repair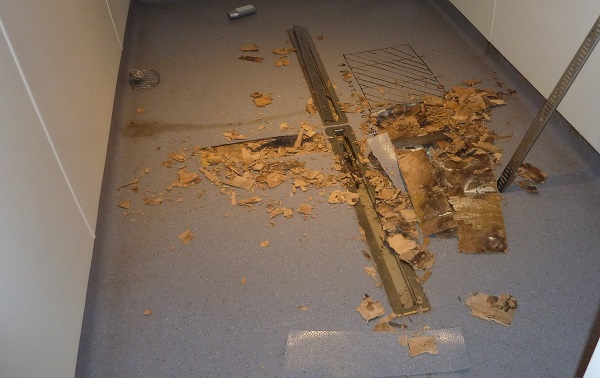 The Club is trying to raise £2000.00 for vital repairs to the shower floor. The shower area was rebuilt about 5 years ago but the base needs to be ripped up and completely rebuilt. The cost is likely to be nearer to £3500.00 but the club can finance part of the work needed.
Treasurer Dave Loynes has set up a Just Giving page. Click HERE to view the page and to donate.
----------------------------------------------------------------------------
2017 - Your Club Needs Your Help
Below is a message from club Chairman Keith Alexander regarding taking Plympton Cricket Club forward over the coming years. It is essential that all club members, friends and family work together to try and help the club to achieve the potential that has been shown.
Keith's message begins: -
Plympton Cricket Club is embarking on a new era, as a few players have left and new players are joining. The committee has also seen a change, with a number of members joining for the first time and having a say on the future of our club. In view of this, we have taken the opportunity to look at the direction of the club over the coming years. The areas we have looked at are:
Subscriptions & Match Fees
Sponsorship
Club Playing and Leisure wear
Online Shop
These are exciting times for our club but to help fund these projects and to ensure playing for and belonging to the club is as inexpensive as possible we need to raise funds, ideally from external sources. So we have put together a sponsorship programme, please click HERE for a copy of a letter to potential sponsors. However this will only be successful if we are able to target the right people and companies. This is where we need your help. Do you, or a member of your family or friends, work for or own a company who would be interested in sponsoring the club, no matter how big or small the sponsorship it will all be welcome.
If you are able to help in any way please contact myself or John Agnew contact details as follows:
Keith Alexander 07870230401
John Agnew 07814058724
The Sponsorship packages available are detailed HERE, but these can be tailored to meet all requirements. If you want to be involved in the process then you are more than welcome, if you just want to provide us with the contact details then we will do the rest.
If this project is successful then the aim for the club going forward is:
To have a clear menu of subscriptions and fees which is fair to all members. Have a bespoke online club shop providing a range of playing kit and leisure web that will be available to all members of the club. If sufficient sponsorship is received this playing kit initially will be subsidised. Finally to ensure we have enough capital to provide the best facilities for all club members and be able to fund any short term unexpected expenditure.
----------------------------------------------------------------------------
Club House For Hire
The Plympton Cricket Club Pavilion is available to hire as a training meeting / room if any club member, friends or family are interested this will bring in much needed club funds.
Please click HERE for further information or contact Dave Loynes directly on 01752 785402 or 07881 383590.
----------------------------------------------------------------------------